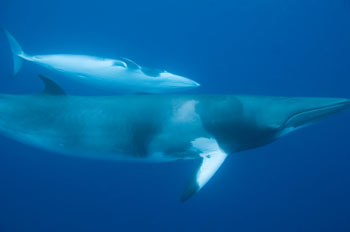 The International Whaling Commission is an Inter-governmental Organisation whose purpose is the conservation of whales and the management of whaling. The legal framework of the IWC is the International Convention for the Regulation of Whaling. This Convention was established in 1946, making it one of the first pieces of international environmental legislation. All member countries of the IWC are signatories to this Convention. The IWC has a current membership of 88 Governments from countries all over the world.
Australia has thrown its weight behind a bid to outlaw large-scale commercial and so-called "scientific" whaling at a summit next week.
Australia has put forward a resolution to the conference that would require Japan to get approval from the IWC for its "scientific" quotas.
Japan is also expected to again face criticism from other countries for its whaling in the Southern Ocean, in defiance of the court ruling….
This year marks the 30th anniversary of the global moratorium on commercial whaling and 70 years since the International Convention for the Regulation of Whaling was made.
In 2008 the Australian federal court found Japanese whaling in the Australian Whale Sanctuary to be in breach of Australian law and Japanese whaling company Kyodo was fined $1m in 2015. Attempts to recover the money have so far failed.
Kitty Block, the vice-president of the Humane Society International, which was part of the Australian legal action, said: "Japan's unilateral resumption of its so-called 'scientific' hunt in the Southern Ocean last year is a slap in the face not just for the International Whaling Commission but also for the rule of law, as the international court of justice clearly ruled Japan's previous Antarctic 'research' program to be illegal."……
Conservation groups are urging the Turnbull government to send a patrol vessel to the Southern Ocean in the coming months to monitor Japan's whaling fleet.